Forging a New Alloy
Alloy Digital | February 18, 2020
"Branding demands commitment; commitment to continual reinvention; striking chords with people to stir their emotions; and commitment to imagination."

– Sir Richard Branson
The Sixth Sense was the king of the big screen. Ricky Martin's "Livin' la Vida Loca" blasted from every radio and Walkman. All the world was abuzz about Y2K, the end of civilization, and a little thing called The Internet. The year was 1999, and a company named Intermark Interactive was being formed as the digital side of Intermark Group, a veteran marketing agency in Birmingham, AL.
Our focus was as simple as the needs of our customers: simple marketing websites that provided a presence on the fledgling Internet. It was a brave new world, and it didn't take much to be on the forefront.
Flash forward fifteen years, and the Internet has gone from brand-new phenomenon to the single-most significant invention of its age, with roughly half the population of the world online1. By 2015, the Internet had become the cornerstone of how we worked, lived, and played in the modern world. The world had changed, and so had Intermark Interactive's role in it. We become Alloy: the intersection of technology, strategy, and marketing.
We've seen great change in the needs of our clients, and built some truly amazing products and partnerships in the course of our history. Today, we're excited to continue our commitment to reinvention, to innovation, and to helping our partners, as well as our team, grow fearlessly in a digital world.

Bringing it all together.
An alloy is a metal made by combining two or more metallic elements. It's the idea of bringing together what's good in order to make what is great.
Like an alloy, we believe our true strength lies in the combination of our team's unique strengths and rich partnerships with our clients. We deliver value to our partners consistently and continuously by trusting hard data, behavioral psychology, and regular testing. Alloy's new logotype and brand voice work together to convey these ideas that are integral to how we do business.
Bright, shiny, and new.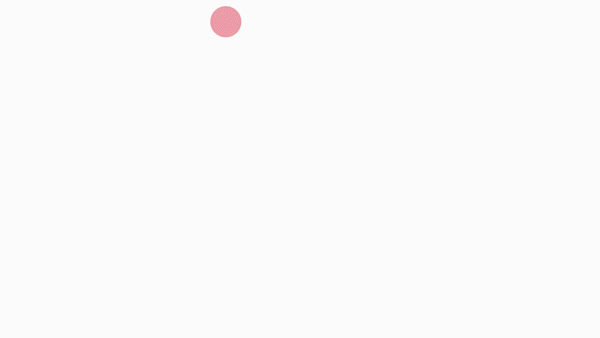 At the core of our new visual identity is a new logo; a symbol of the combining of data to find new possibilities. Alloy considers the knowledge of every team member, the needs of every client, and the results of every feedback cycle we conduct as data points. By finding the correlations in these data points, we grow stronger in all aspects, and root our decisions in data and facts.
Though the meaning behind the branding is often more important than the visuals themselves, we live in an increasingly-visual world, and having a strong, immediate brand continues to be of peak importance. With this new look, we hope to show the world that we're not here to keep our own status quo, but to continually dig deep and rediscover who we are. 
Nothing new under the sun.
With all of this change of look, tone, and attitude, it would be easy to think we're on the verge of forging a whole new Alloy. Fortunately for those who know how we operate, this is not the truth. We do see this as an opportunity for us to present who we've always been through a fresh lens, and re-devote ourselves to our core mission and values.
Now, like always, we believe in six cornerstone ideas that drive everything we do:
Capability. We believe in constantly refining our skills and talents to stay creative and capable. We always stay ahead of the curve and offer our clients the latest and best approaches.
Teamwork. We believe in working hard together by keeping each other accountable, and encouraging responsibility in our teammates. We develop our teammates as well as our team.
Experience. We believe in the individual experience of each employee, and use that high level of experience to produce the highest level of work. We take pride in our many years of collective industry experience.
Partnership. We believe in true partnership with our clients. We remain responsive, ethical, and customer-focused, always striving for transparency and honesty in our work.
Quality. We believe that high-quality work is the cornerstone of all we do, fueling our team's passion and pride, while showing our competence and excellence to the world.
Freedom. We believe in the freedom to work in ways which suit our team's unique talents and situations, in turn empowering each member to provide their best possible work.
...tied together by our mission:
Our mission is to empower fearless digital growth through technologies driven by behavioral science.

We strive to give our clients the courage to embrace new digital solutions that grow their efforts and simplify their operations. By being transparent and dependable, our clients can partner with us fearlessly, confident that every decision we make is rooted in behavioral science, as we think like a user thinks, building the technologies that we ourselves would want to use.
This mission and these values are the standards we strive for; a promise to ourselves and our clients and a benchmark we push ourselves to meet daily.
And onward we forge.
Becoming Alloy has been a 20+ year endeavor, and one we hope never ends. While continual reinvention is a natural piece of who we are, commitment to hiring the best, being the best, and building the best will never change. From web to marketing to full-digital and whatever comes our way next, Alloy has and will always be ready to embrace the future, and build on our past.
---